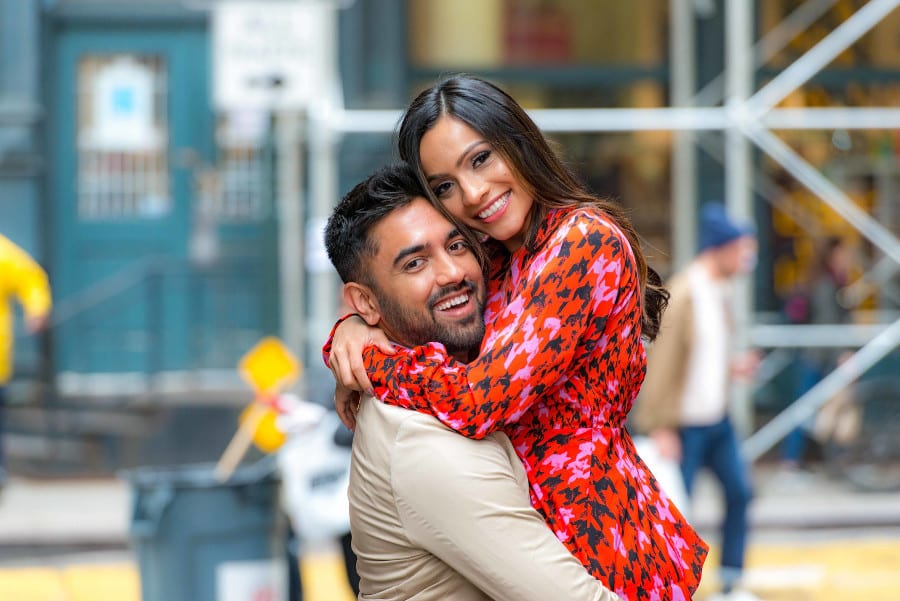 Dr. Patel's Love Story:

A little bit about me first; I was born and raised around the Boston area. I'm a huge Boston sports fan, and love to travel and cook in my free time. My goal is to travel to every continent before I turn 40.

Kruti was born in India, lived in Zambia, Africa for part of her childhood, moved back to India and then finally to New Jersey when she was 13 years old. Her first love has always been dance, if it wasn't for her love of medicine she would have been opened up her own dance studio. In her free time, you'll find her cuddled up on the couch watching Bollywood movies or choreographing her next dance performance.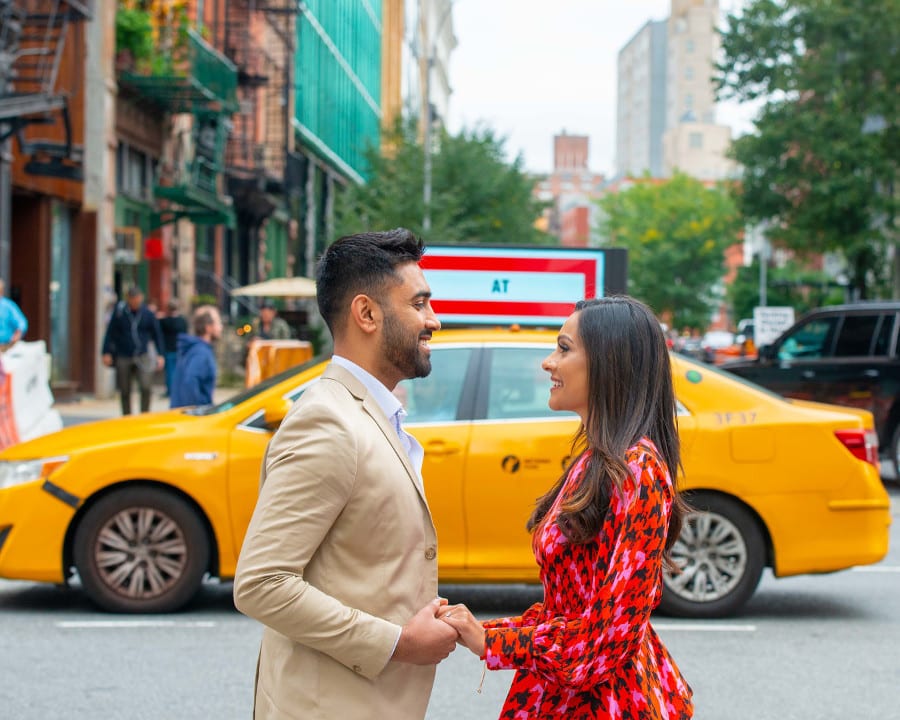 We first met through a mutual friend while we were both in medical school in Chicago. I remember being absolutely stunned when I saw Kruti for the first time, and so naturally I tried to have her go out with me. Unfortunately, my charm didn't work so well on her the first time around and the farthest I got was for her to accept my facebook friend request. We both became pretty busy with school and went our own separate ways for a while. It wasn't until two years later that our paths would cross again. I actually stumbled across her profile on an online dating site and figured why not and sent her a message. One thing led to another and with a little help from our mutual friends, we went on our first date. We seemed to instantly click.

We've gone through so much in that time and couldn't have thought of a better person to have shared that time with than Kruti. We both eventually graduated from medical school and ended up in different parts of the country. I ended up in Michigan doing a residency in Emergency Medicine and she ended up in New York doing Internal Medicine residency. Despite the hundreds of miles apart we grew closer and closer throughout the years. This past 4th of July I popped the big question. I knew that she always wanted to have it with her family and close friends around and so I set up a rooftop with candles and flowers all overlooking the Manhattan skyline and told her that we were just going up for a casual holiday cookout. Needless to say, it was the happiest moment in both of our lives.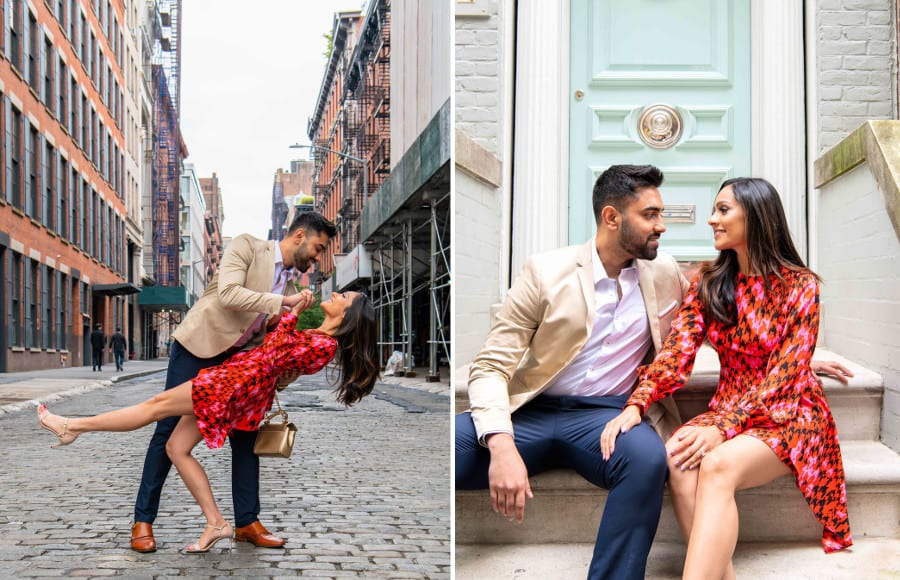 They are planning their wedding Memorial Day weekend 2020. They look forward to celebrating all the events of their big Indian wedding with family and friends. It looks like 2020 will be a very big year for them–not only are they tying the knot, they are also finishing their medical residencies!
Location: Soho, NYC | Photographer: J. Stud Studio