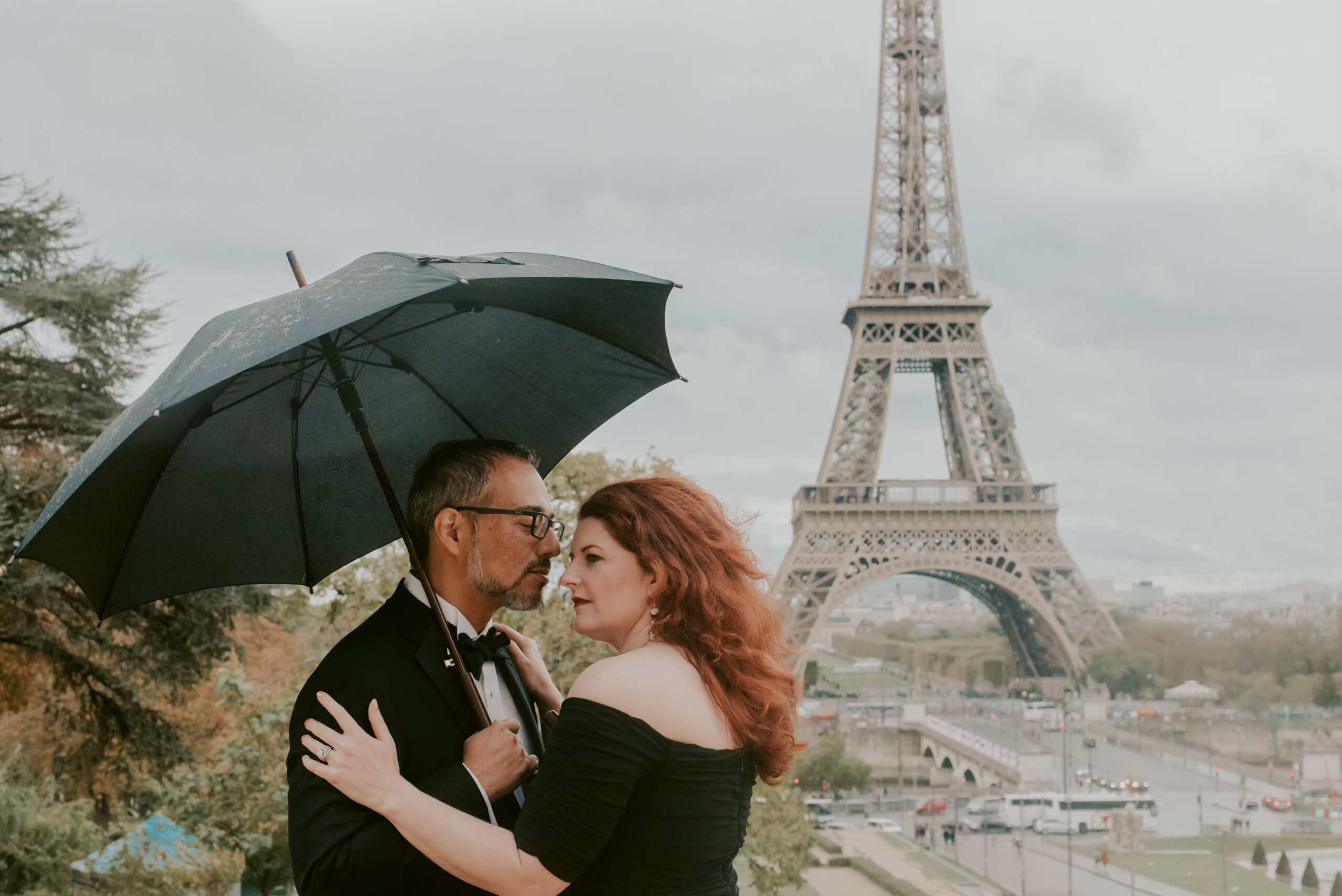 Wedding Story Writer Team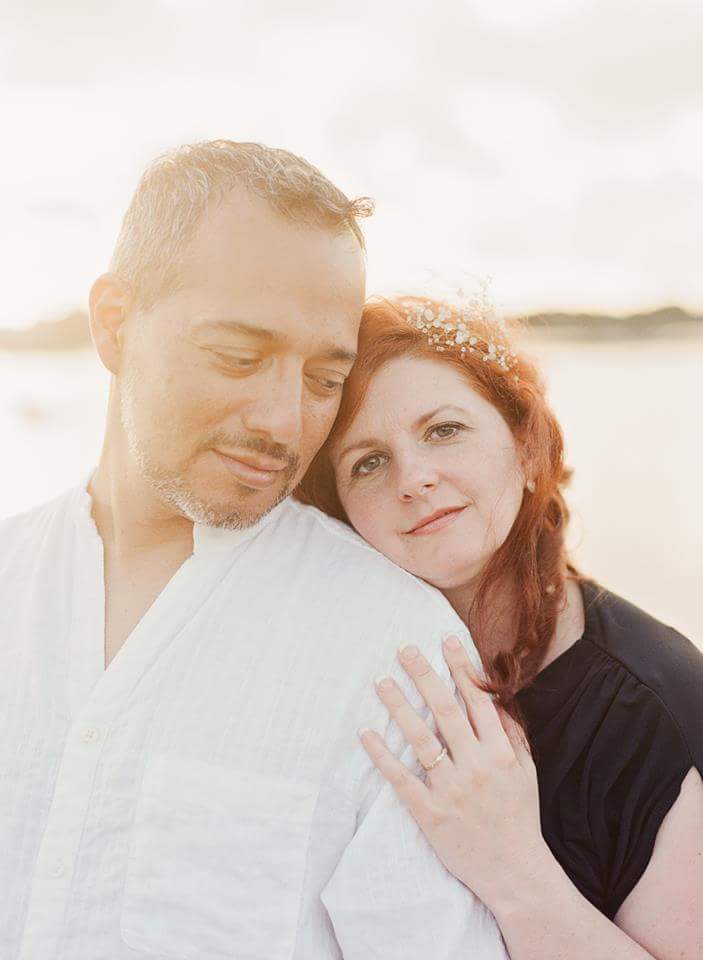 Michelle McMurray de Luces, Founder & Creative director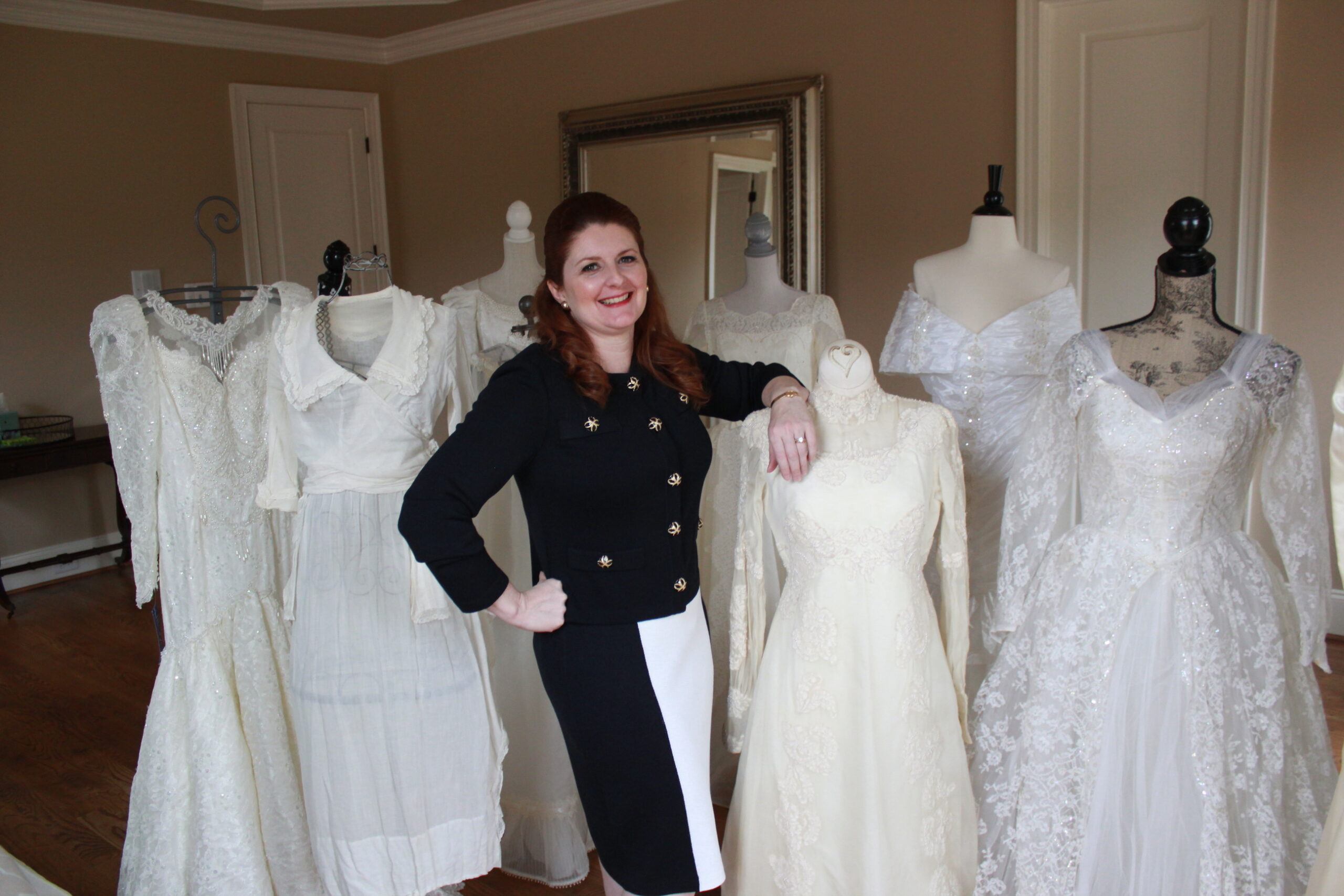 She weaves her love for family, weddings, genealogy, and storytelling into a business that serves a client roster throughout the world, telling their love stories and combining family history like never done before. She believes that every love story is worth memorializing, and therefore immerses herself into weddings, intuitively gathering information which will then be turned into a storybook for the couple to keep, later to pass on to future generations. She designs for her clients, channeling their desires on an almost magical level, with a particular flair for drawing crests and florals.
Michelle began her love affair with weddings at the age of three, when her mother brought out her own 1969 wedding dress from storage. Michelle was intrigued, and with Halloween right around the corner, she begged her for a wedding gown costume. To Michelle, it was more than a costume. It was a princess gown.
At once fascinated with wedding dresses, Michelle began to draw them at first with crayons, later using inspiration from wedding magazines. As a young teen, she was taught by her grandparents to appreciate family history.
Michelle with a few of her vintage wedding gowns
Michelle later became her family's official genealogist, spending countless hours researching lost relatives and piecing together a never-ending puzzle. She was saddened by the lack of written history in her family. Combining the two ideas, she officially launched Wedding Story Writer in 2013 after taking three years to develop the concept during her MBA program. The launch of her "Vow Book" concept instantly became a trend in the wedding industry.
Michelle and her team have written stories and have made vow books and other wedding heirlooms for multiple celebrity couples in the U.S. Her work has been featured in People Magazine, The Knot, Munaluchi Weddings, Inside Weddings, and hundreds of other publications and blogs.
When not designing in her studio, she enjoys going on adventures with her family, weight lifting, reading tarot cards, and adding to her vast perfume library.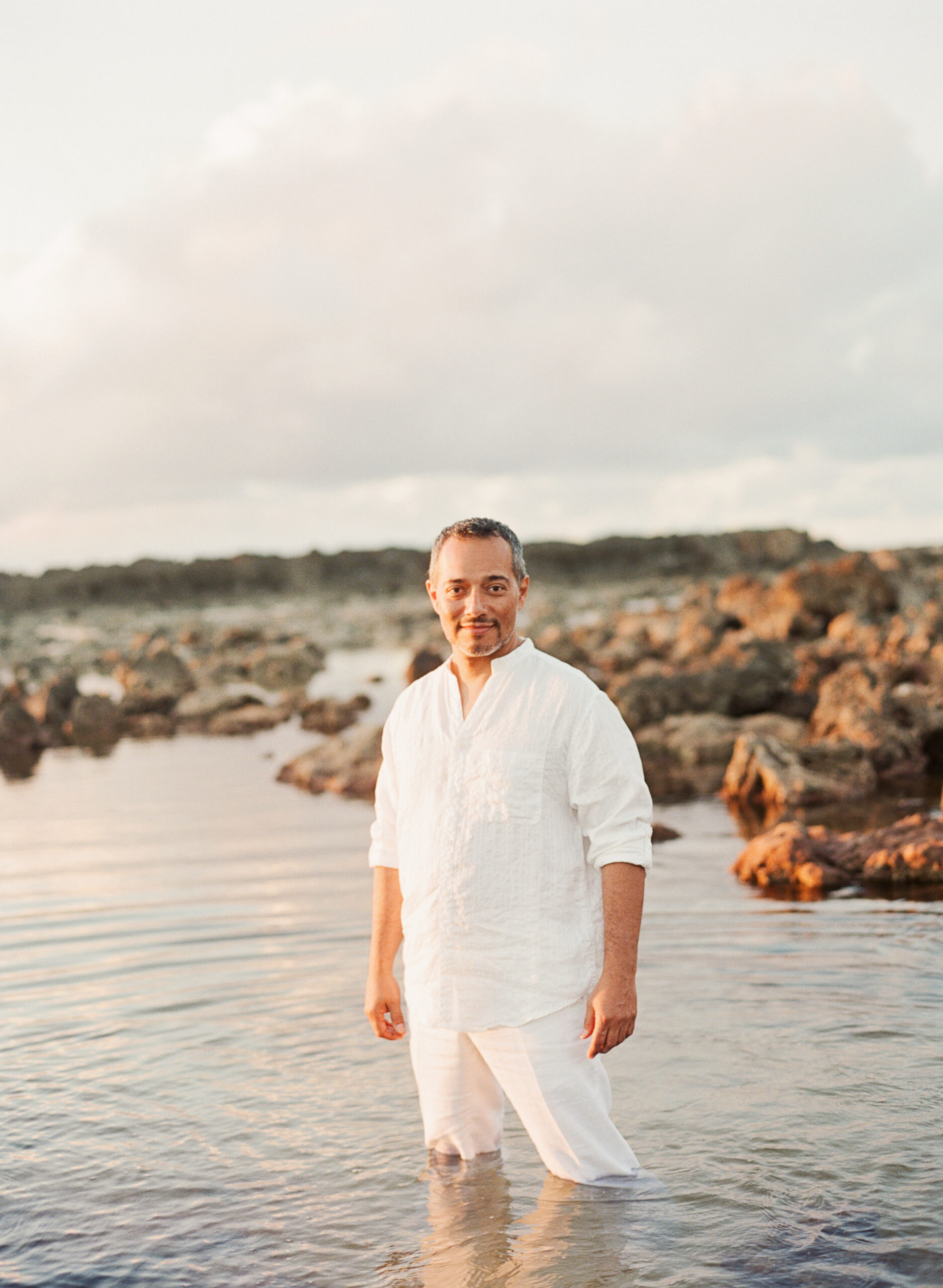 Erick Luces, Art Director
Native from Guayaquil, Ecuador in South America, and fluent in three languages (English, Spanish, German), Erick Luces finds beauty and balance in all expressions of art and craftsmanship. As a youth, he traveled the world with his father, who exposed him to various cultures and their art forms; the Renaissance and Romantic eras all the way up to Modern and Contemporary Art and music.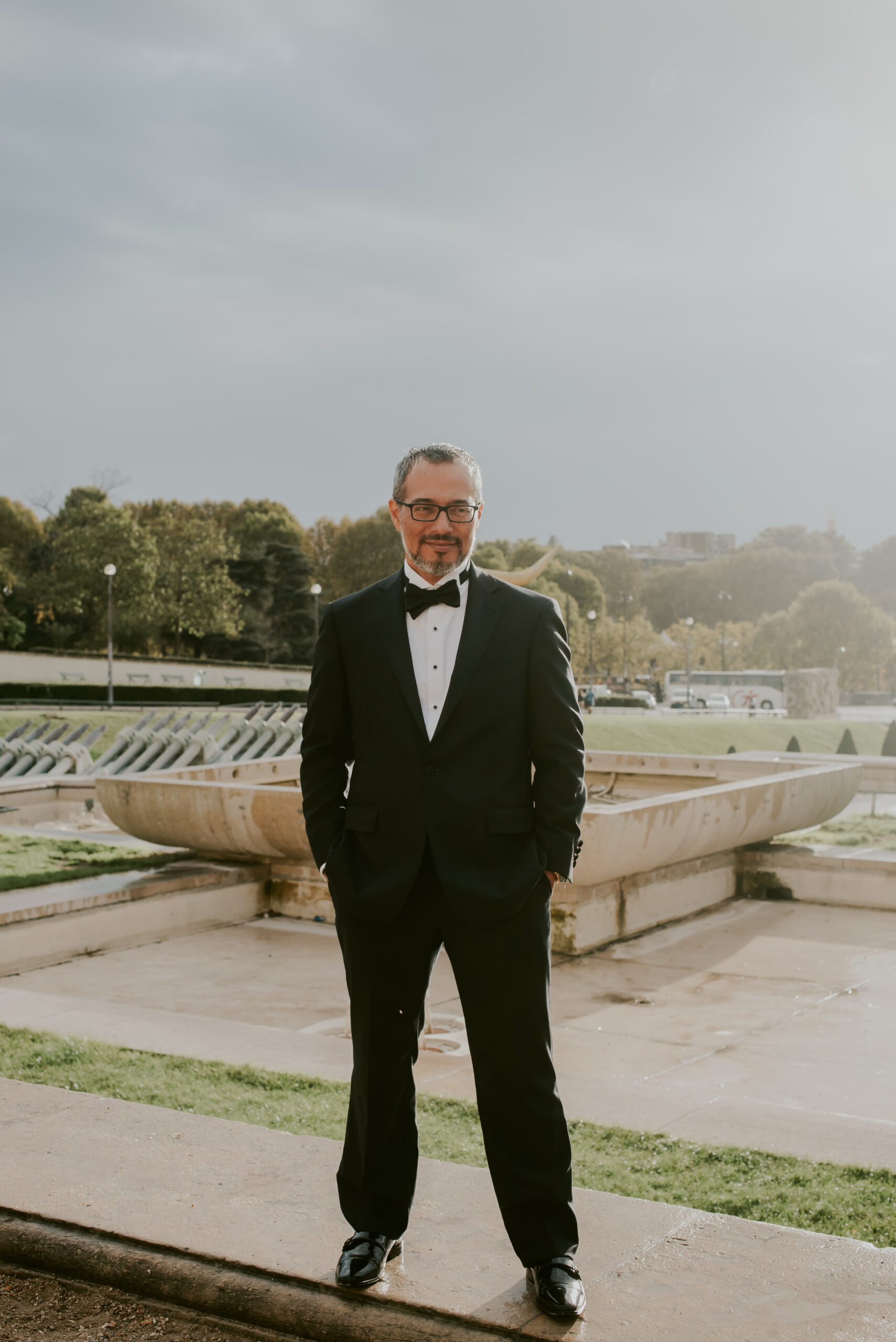 Schooled in technical design with an engineering background shaping his mind, Erick's work displays a keen sense of clean elegance, balance, and precision, allowing him the ability to create different designs specific to a couple, ultimately embodying their style of wedding.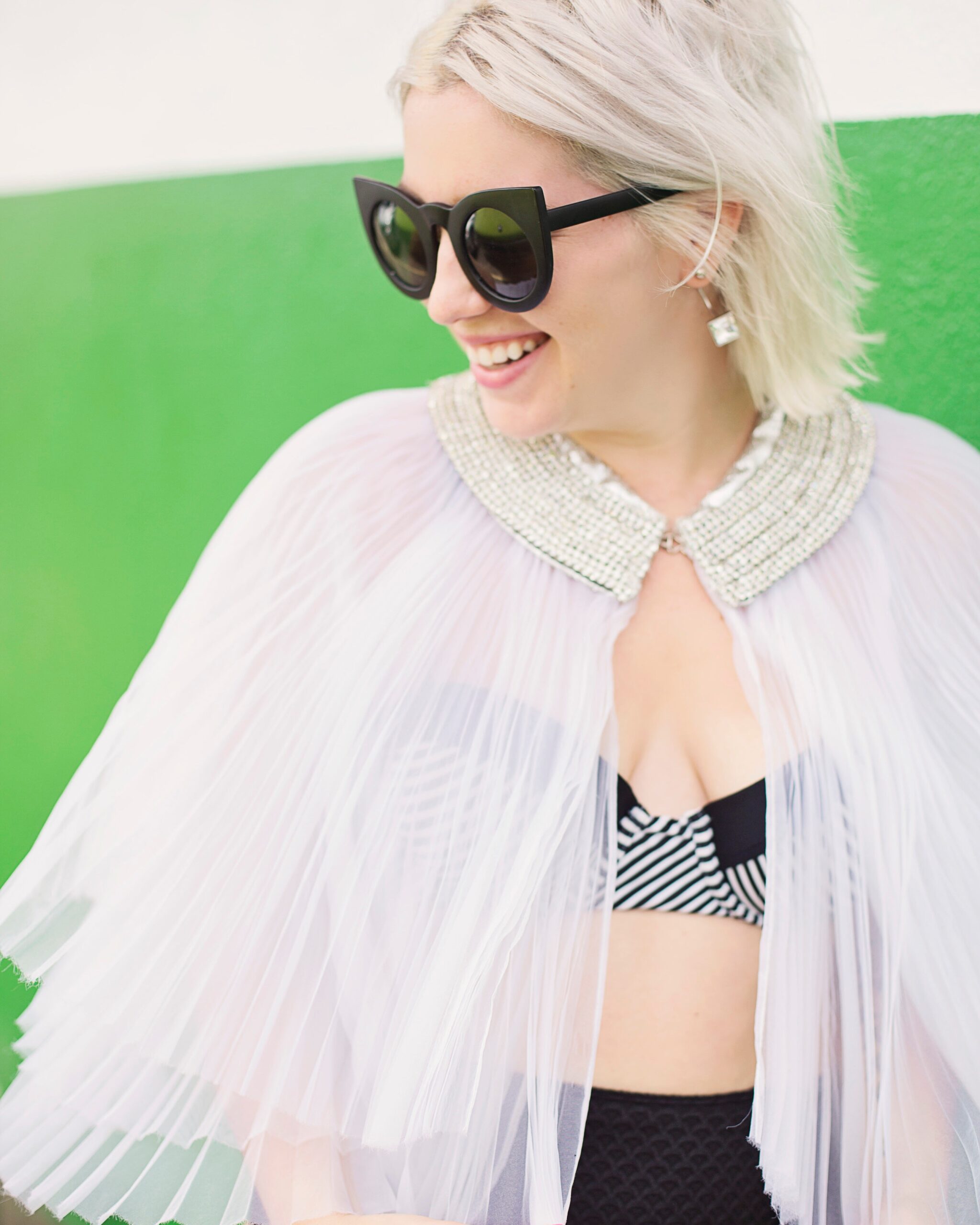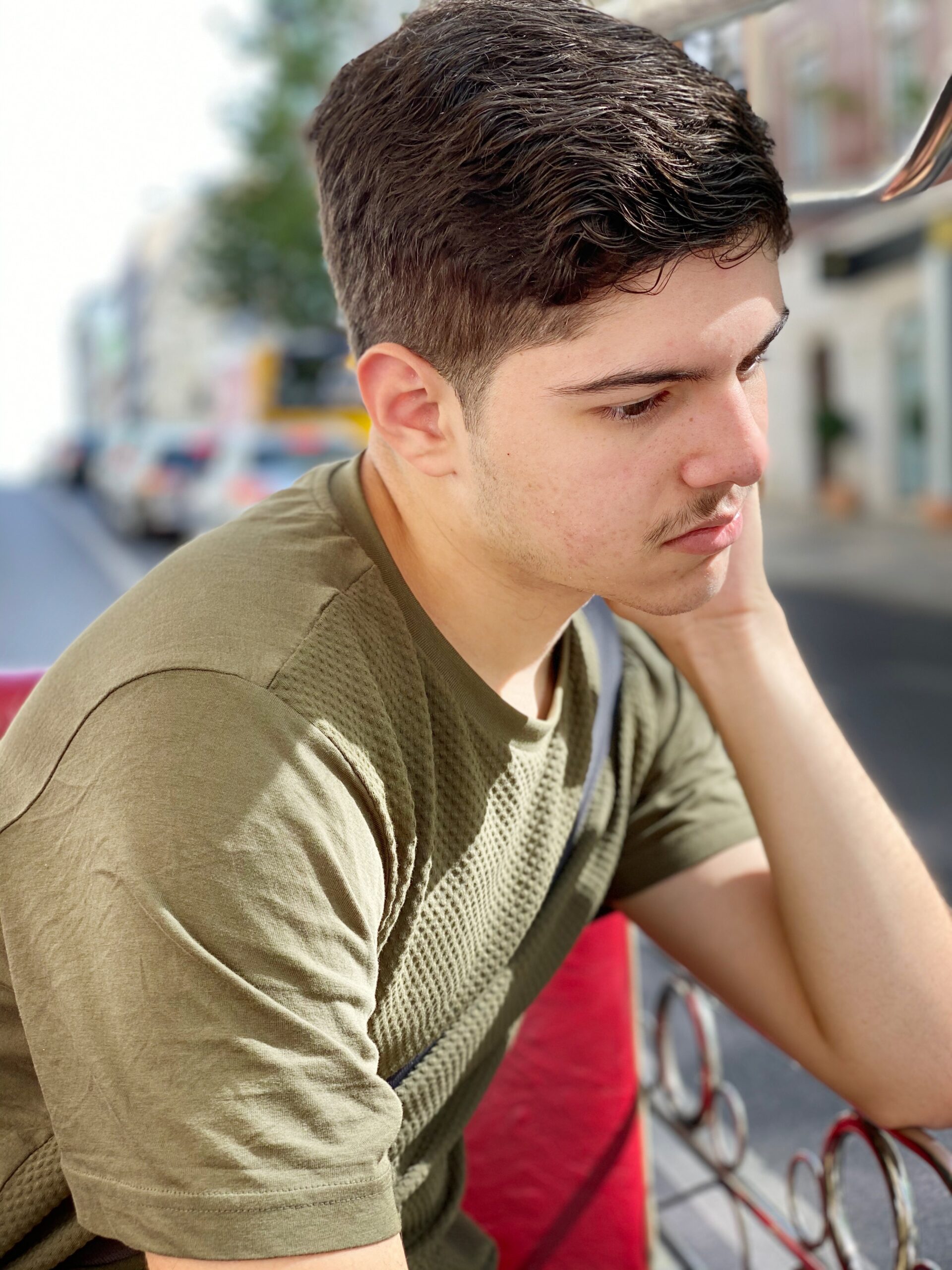 Dorian is the newest member of the Wedding Story Writer team, the graphic designer son of Erick and Michelle and sketch artist intern. He is able to produce beautiful designs, particularly those of architectural structures and vehicles. Despite being young, he has already won awards for his work.
Although a senior in high school, Dorian has a passion for design, mechanics, engineering, and science. In his free time, you can find him rebuilding things or designing new gadgets, sketching vehicles, ships, and tanks, or gaming with friends.
Traveling is in his blood, and he particularly loves Ronda, Spain; the deserts of Arizona, and the cliffs of Maine. His goal over the next few years (besides college) is to "Jeep" near the red rocks of Sedona, AZ, and go on caving trips in Kentucky.
Jaqueline is the Vice President of Sales & Marketing, responsible for community development and leadership on the West Coast, including public relations, social media, events, promotions, and co-partnerships.
She holds an extensive background in marketing and customer service, and is a team-player. With a love for fair weather, Jaqueline made her cross-country journey to Southern California in 2014 where she currently resides.
A true people-person, Jaqueline is known to be fearless and has a passion for child welfare, so much that she served as a Guardian Ad Litem for two years while working in a law office.
She believes life is too short to wear boring clothes and is usually the life of the party.