We love hearing love stories from couples all over the world. Meet Anna and Derek, from Brooklyn, New York.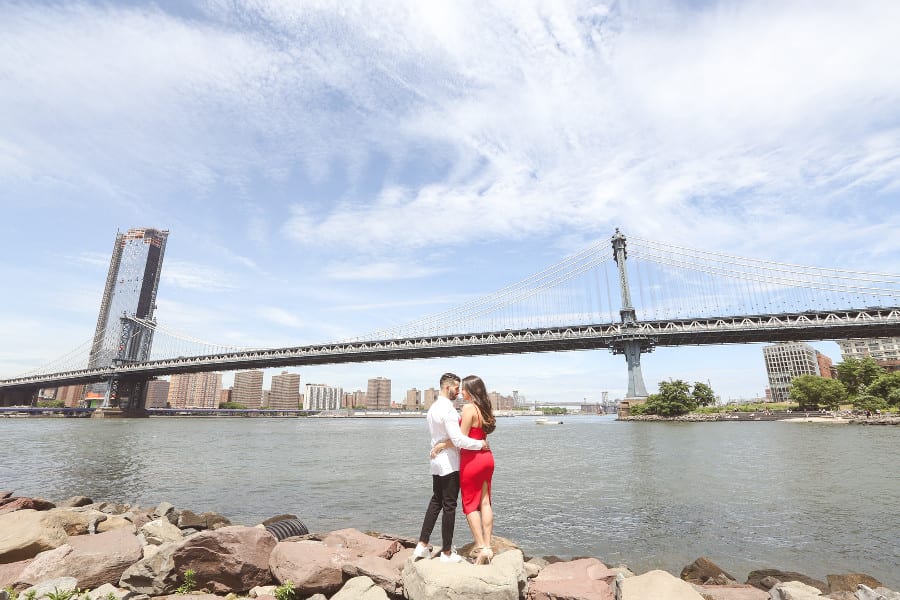 Q: How did you two first meet?
A: We met while I was working as a barmaid. He was a bit shy at first, so he added me on facebook to make it easier to talk lol
Q: What makes your relationship special? Tell us some things that you both value in your time together.
A: I believe what makes our relationship unique is that we genuinely enjoy each others company and are each other's best friend – from traveling to new places to just making breakfast at home – together is our favorite place to be (corny, but true). Some may need groups of friends all the time in order to go on adventures, we just need each other.
Q: How did you know your partner was the one? When did you first know this in your relationship?
A: I knew he was the one when I saw how he treated his family, mainly his parents and nieces and nephews. The value he gives to his family is the same value I have towards mine.  They all know they can always count on him in every way possible.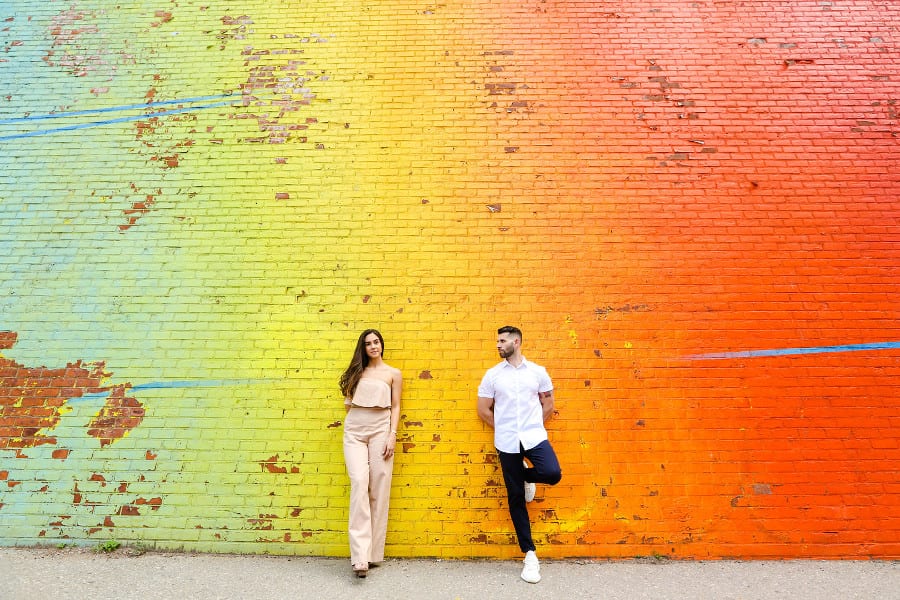 Q: Give us all the details about the proposal.
A: Derek proposed to me on March 16, 2017. Since we are both NY Knicks fans, we try to go to a game every year in the fall or winter. This time he picked a winter game. We sat very close to the court which was super exciting. During halftime, one of the MSG workers started calling out seat numbers and I didn't really pay much mind until he approached us and I noticed he was calling ours. He asked Derek and me to stand up and come with him towards the court. He began explaining how we were chosen to play a game on the big screen and that we would have to say the answer. I was shaking, not really understanding what was going on, and he walked us onto the basketball court. As they counted down the seconds to the question, I just kept hoping I wouldn't say the wrong answer. However, the question that popped up on the big screen wasn't the question I was expecting. It said "Anna Paula, will you marry me? I love you, Derek," and there he was on one knee on MSG's basketball court. It was one of the most amazing moments ever, and the answer was yes, yes, yes!
Location: Brooklyn Bridge Park | Photographer: Photography By Orlando