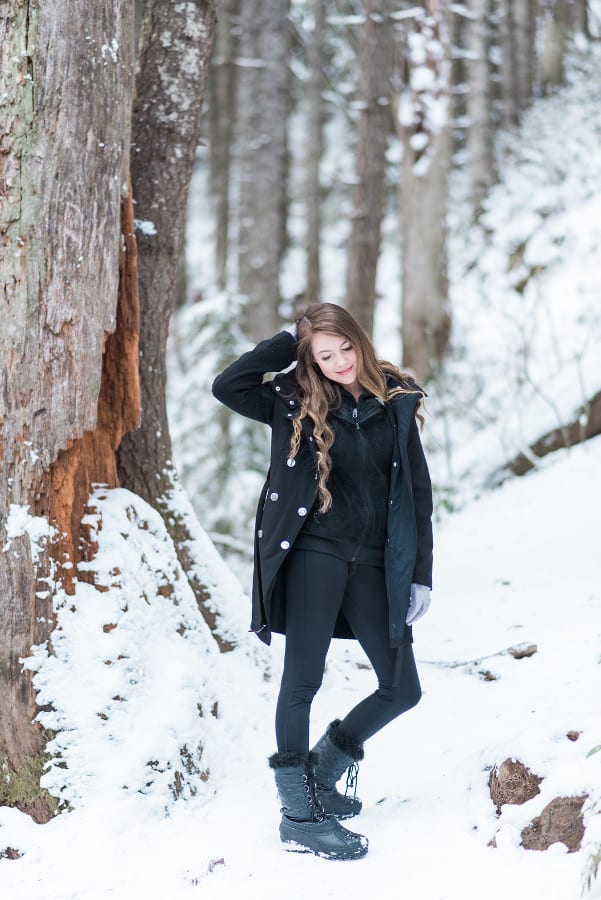 Alyssa Donaldson was happy to tell us about her engagement story, an unusual proposal story taking place on a mountain. We fell in love with this romantic re-creation engagement session by B. Jones Photography of Alyssa and Joseph exploring the mountainside–all decked out in finery!
Joseph and I met in College. We were best friends to start and I really didn't want to date at first, but after three years of being best friends, I knew I wanted to spend my life with him, so we started dating. We really compliment each other. Joe is my other half and we share so many of the same values and interests. We love to do the big things together like traveling, but it's really the small things that make me fall more in love with him every day.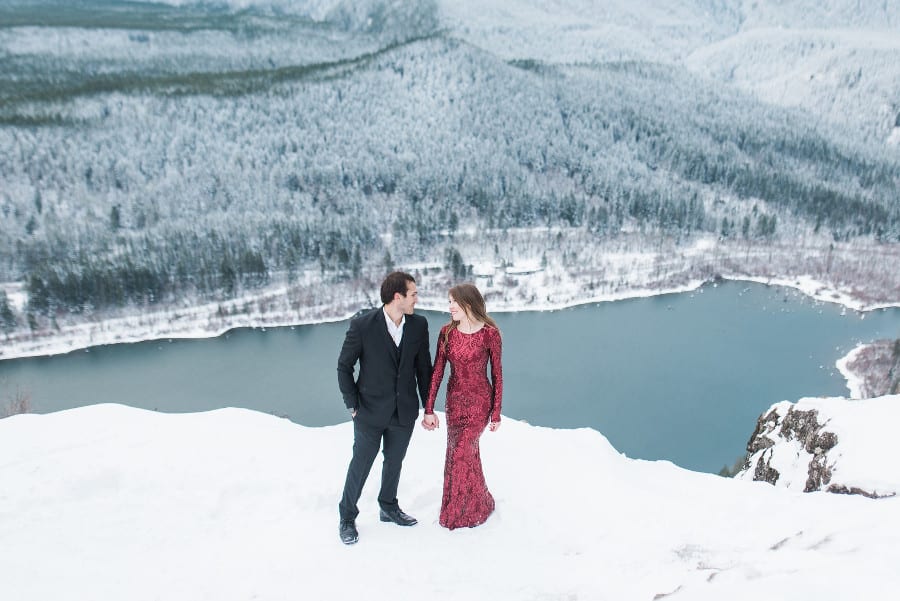 The proposal was very unexpected. Joe and I don't get to spend a lot of time together because we have opposite schedules. We were pretty exhausted from work and he had planned a day for us to spend some time together. We normally do this every few weeks, so it wasn't out of the ordinary. We started out the day with brunch on a beach. I love Eggs Benedict and the ocean, so it was perfect!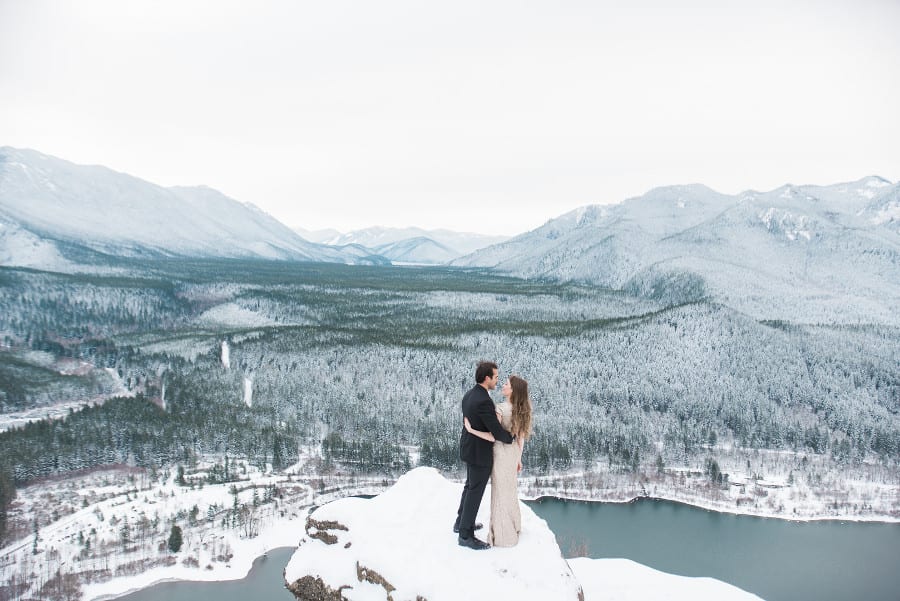 We climbed on rocks and walked by the water afterward, then headed to see the Getty Villa. I had been wanting to go for a while and was really excited. It was beautiful! At that point, he told me he had a surprise. We left and he wouldn't tell me where we were going. We drove to this remote area and went horseback riding. I hadn't been on a horse since I was injured when I was little, so I was super nervous!
We rode up to the top of a mountain and I got off to take a panoramic of the beautiful view. As I was taking the picture I heard someone coming up behind me. Joe runs marathon so I laughed and thought maybe he was running up to me. I turn around and Joe is on one knee trying to propose, but there is a shirtless runner behind him! Joe blurts something out and I make eye contact with the runner who turns and starts running the other way. Then I realize what's happening!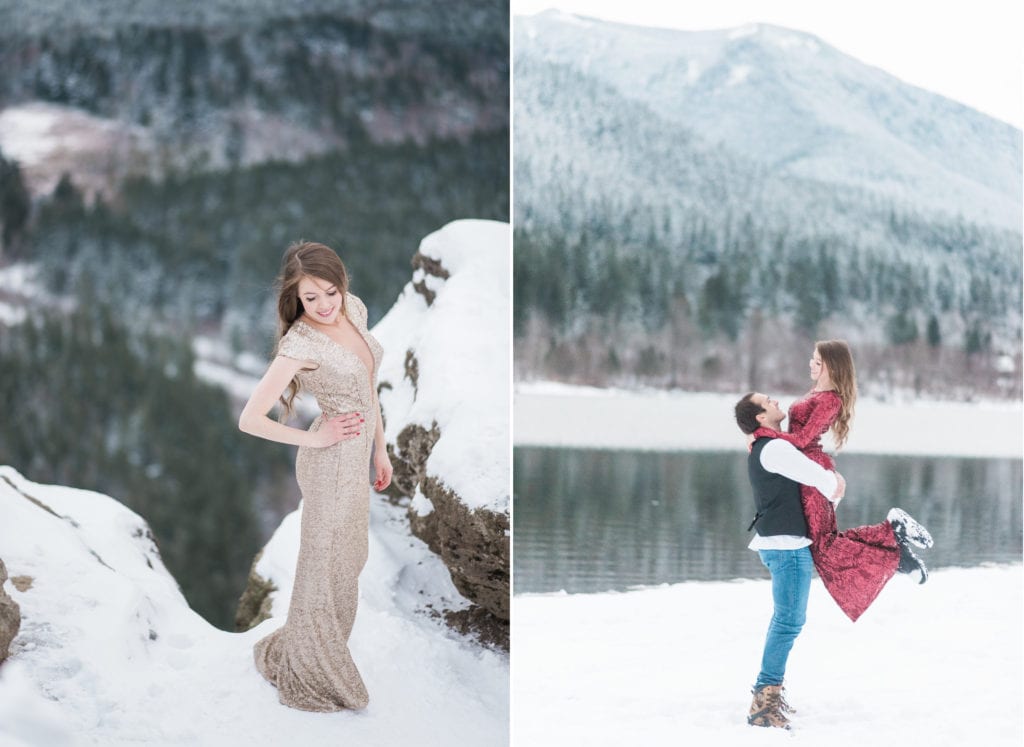 He was a little upset because in the middle of nowhere our engagement was interrupted, so when he proposed he didn't remember what he was going to say.
I absolutely love my ring! My grandma works at Tiffany's, so Joe flew back to Washington to ask her for help choosing it. He ended up buying the perfect ring from her there, which makes it even more special that she helped pick it out.