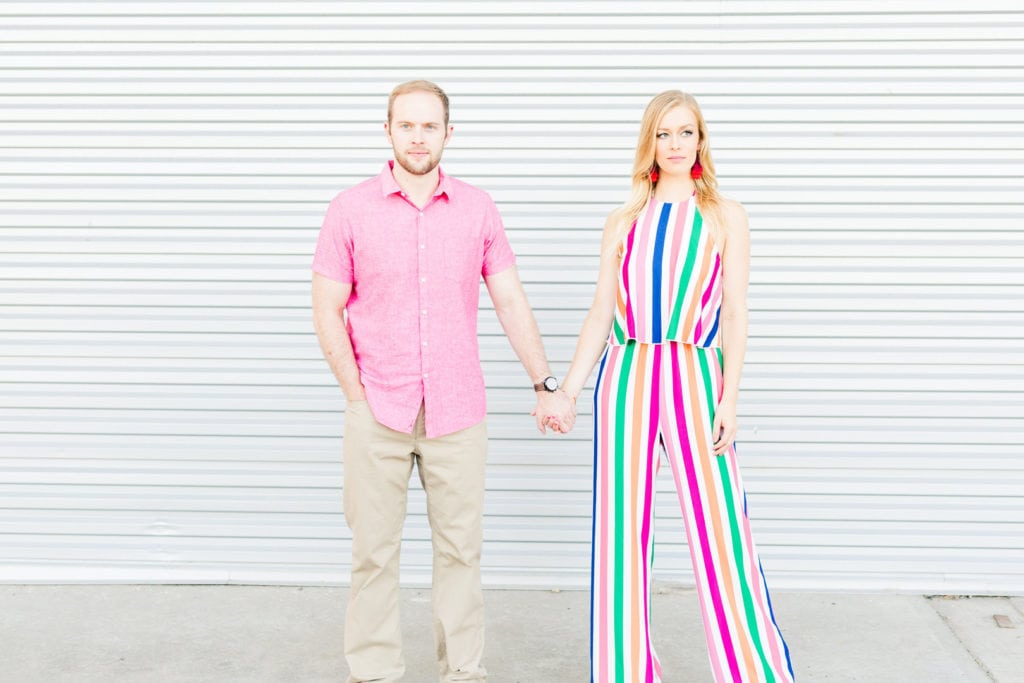 Nolan and I first met as freshmen at Wartburg College in Waverly, IA. But, it wasn't until we learned that we had both signed up for a study abroad course in Tanzania, Africa during our junior year that we truly connected. Somewhere in the Serengeti, Nolan officially asked me to be his girlfriend, and the rest was history. I never told Nolan at the time, but I knew that I would marry him before we left Tanzania. Africa will always hold a special place in our hearts, and we are planning to travel to South Africa for our honeymoon.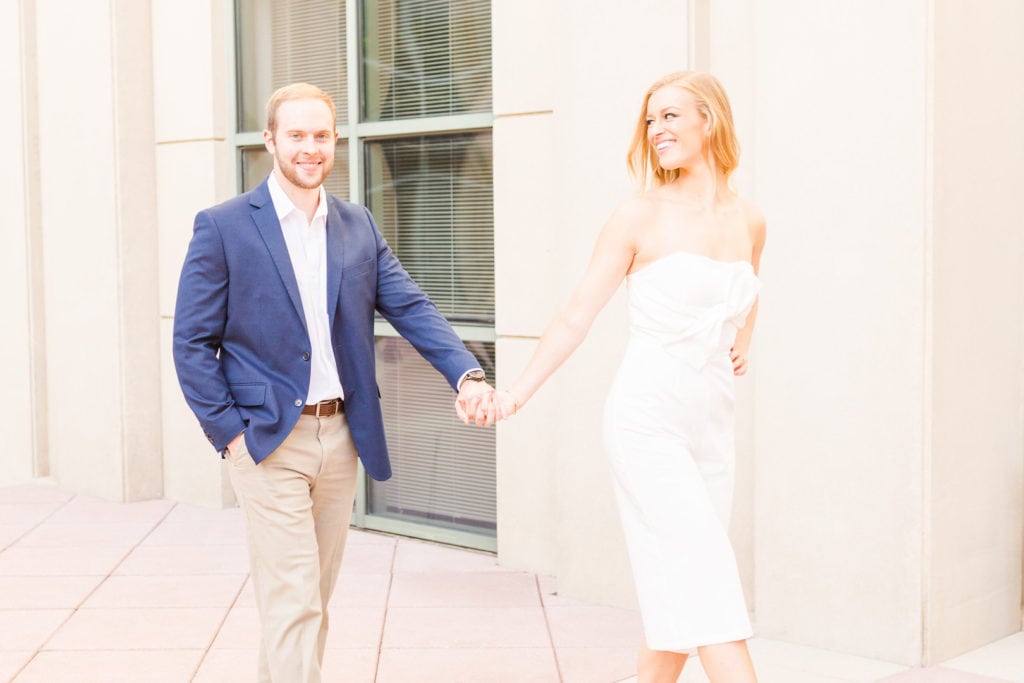 We had been dating for just over three years when we got engaged. We were spending the weekend in Minneapolis to celebrate my birthday, and after dinner and drinks, Nolan suggested that we head to a rooftop bar downtown. In every other situation, I am a huge sucker for rooftop bars, but for some reason that night I decided that I would rather go to bed. After trying and trying to convince me, Nolan accepted the fact that I wouldn't concede, and he called us an Uber. However, instead of entering the address of our Airbnb, he sent our Uber to the Old Stone Bridge. As we walked along the path on the bridge, Nolan stopped and asked a passerby to take our picture. Then, looking over the nighttime skyline of downtown Minneapolis, Nolan asked me to marry him, and it was the happiest moment of my life.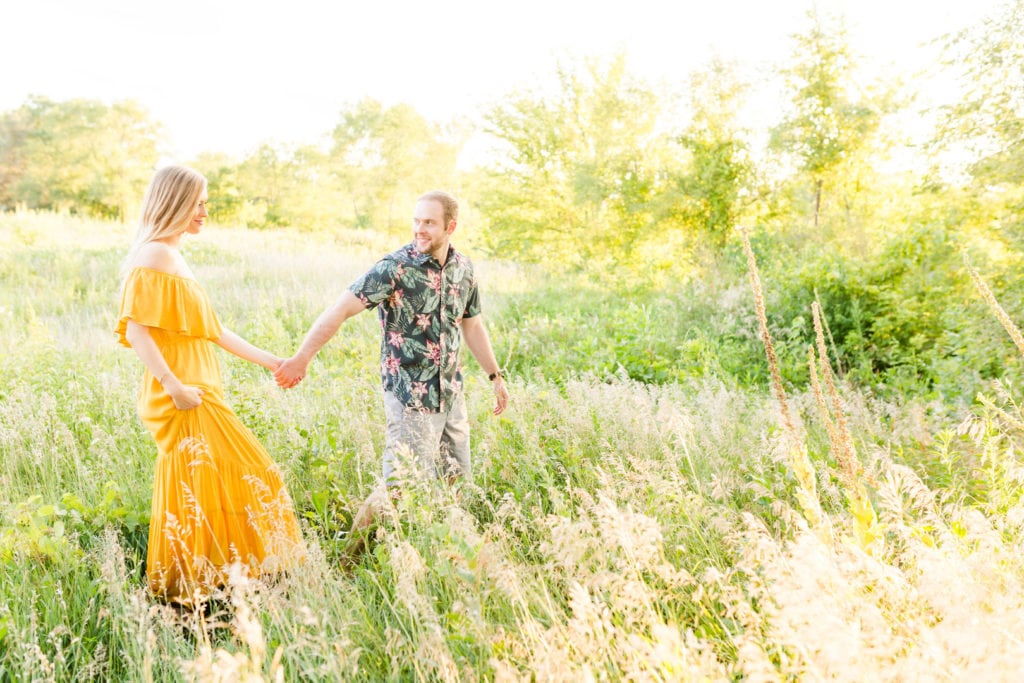 When the time came for us to take our engagement pictures, we knew that we wanted a photographer who would put great time and effort into our engagement session. We went to college with Megan Howe, and I knew she was extraordinarily talented from taking graphic design classes with her. I was always in awe of how meticulous and stunning her projects were, and I knew that she would put the same thought and detail into our photos. After completing the engagement session with Megan, we had a feeling that the pictures would turn out well, but we had no idea just how much we would love them. The pictures are more beautiful than we could have ever imagined, and they capture our personalities and our relationship exquisitely.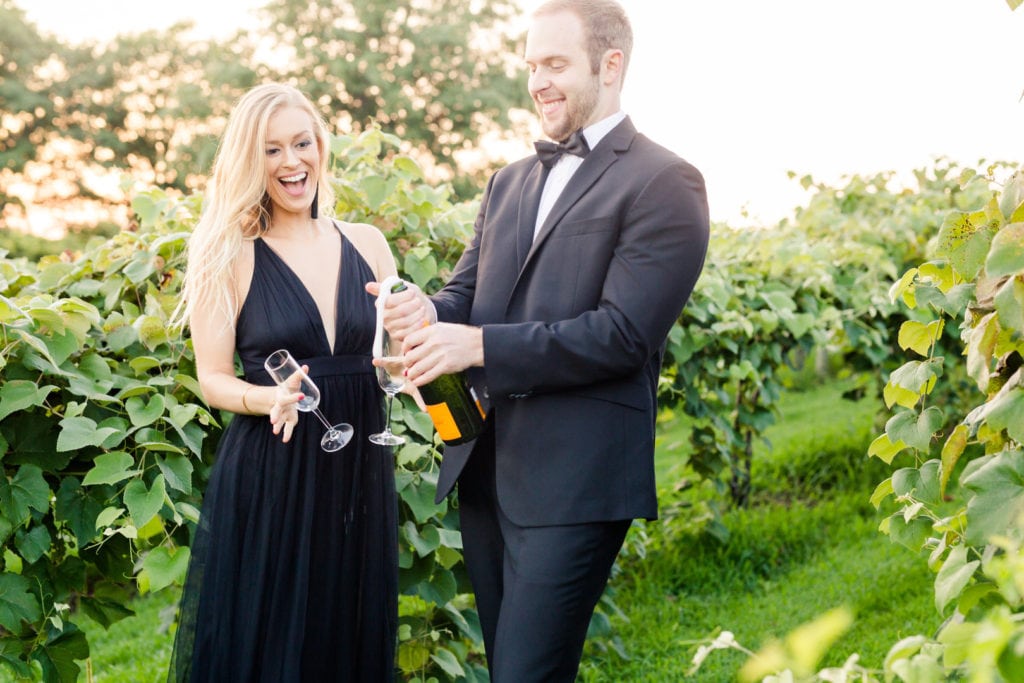 These days we are much busier than when we first met in college, as Nolan is in his second year of medical school, and I am set to graduate from physician assistant school in December. But, we still make time together a priority, and much of that time these days is filled with wedding planning! Our wedding will be taking place on March 23, 2019, in Iowa City, Iowa. The theme for our decorations and colors is a "Romantic Spring Garden," and the venue will be filled with bistro lights, greenery, and flowers. The color palette is neutral shades of mauve, taupe, and champagne with rose gold accents. We hope to spend the night on the dance floor with all of our family and friends, but not before enjoying our fajita bar and margaritas! We may be biased, but we believe March 23rd will go down in history as the best day ever! We are so excited for everything yet to come, and our love continues to grow day by day as we prepare for our future together.
By Kate Shindelar, Bride-to-Be
Photos by the fabulous Megan Howe Designs | Makeup 100% Pure Pro | Venue: Cedar Ridge Winery & Distillery | Outfits: The Red Dress Boutique