I'll take almost any excuse to travel–it's in my blood. When the opportunity to visit Paris via The Inner Circle Experience came up, we jumped on the bandwagon. Last year we were invited for the first time and sponsored the ICE event in Atlanta. You can read that post here.
We arrived on a Sunday morning. Unfortunately, we had just missed the beginning of the Dior Exhibition tour due to the extremely long line in customs. I've never seen such a long line at the airport. Our driver was awaiting us outside, and it took another 20 minutes to locate him. I wished I had learned French. It definitely would have made life much easier.
Once in the car, he drove us to Plaza Athenée, where we were quickly checked in several hours ahead of schedule.  Exhausted after traveling for so long, we were happy to see our room. It had a lovely courtyard view, so I immediately opened the balcony doors to let in the morning air. The site was heavenly–red flowers around each balcony and an ever-so-slight breeze coming through the open doors. As inviting as the bed looked, I knew that if I were to lie down for a nap, I would miss an entire day, so we prepared for our first meeting instead.
At 1 p.m. I was to meet with Kasia Wright, the owner of French Grey Weddings, who was hosting her first workshop that week. We loaned her eight vow books for it so that her guests could practice styling them for their photos. She pulled up to the curb in a white van, briefly pausing in a no-parking zone. Our meeting was short and sweet due to a disgruntled hotel employee yelling something at her in French (assuming he was telling her to move the van). We waved goodbye and went our separate directions. Erick and I headed toward an area with food. We were almost starving at by then. We stumbled upon an outdoor flea market–tables set up, antiques everywhere. Only in the second hour of being in France, I already felt like I was in Heaven.
Walking by a large table full of random objects, I noticed a beautiful antique wax seal and letter opener set, crowned with a thistle. The vendor told us that it was from the Napoleon era, and although I don't know if that was true, I do know that I fell in love with it immediately! We ate lunch and leisurely strolled back to Plaza Athenée to prepare for the evening's event. The Inner Circle Experience guests had begun arriving, so we were able to meet a few friends in the lobby on our way upstairs.
Around 5 p.m. my cell phone started going crazy with texts from everyone in the ICE group. There was a river cruise planned for the evening, and we couldn't decide whether to walk to the boat or take an Uber. Traffic was terrible, but I don't walk well in heels since I suffered a stress fracture in my right foot a few years ago. Walking that far in high heels was not an option for me, but several brave guests decided to do it. We gathered a few friends and took an Uber to one of the most beautiful boats on the Seine River catered by legendary Potel et Chabot.  Greeted with ice-cold champagne, we joined guests on the deck in preparation for the cruise.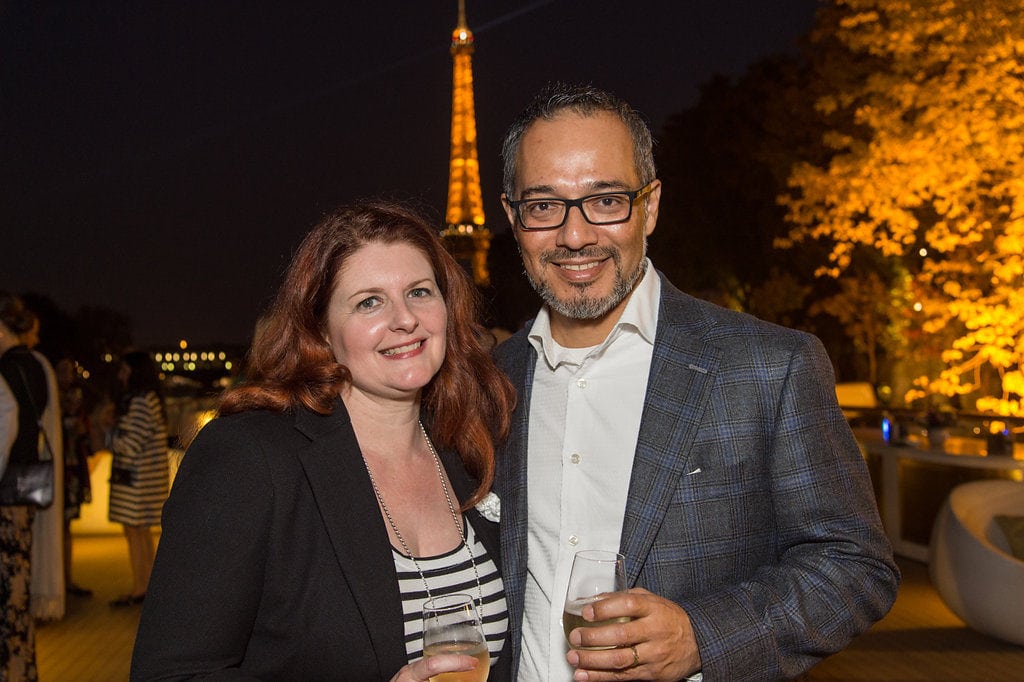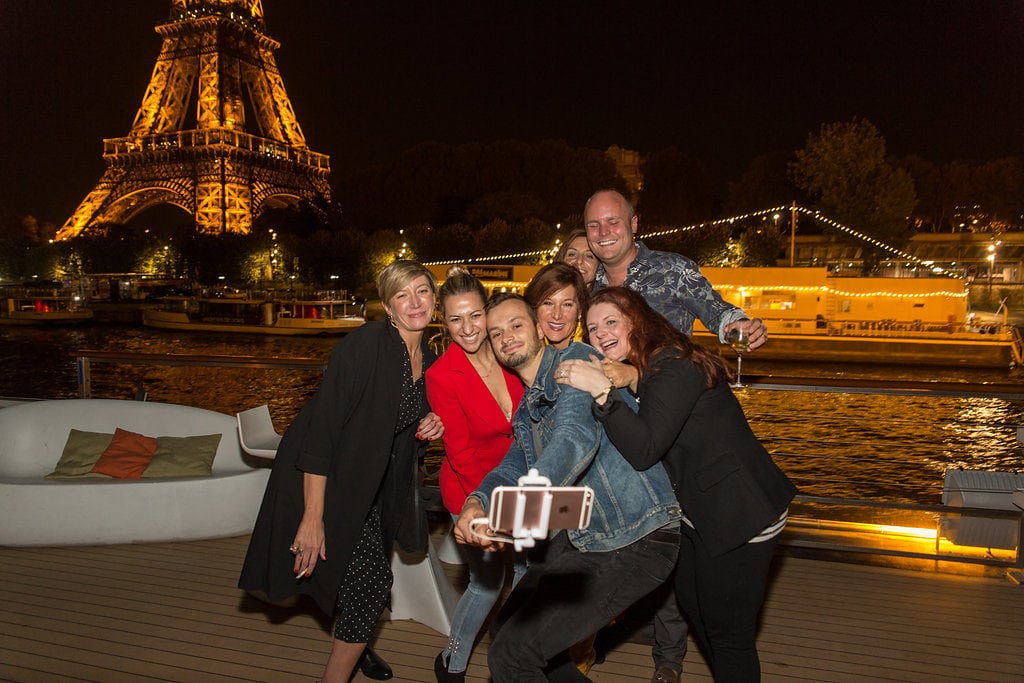 Our champagne glasses never ran dry. They served us bites of the most delicious foods, including escargot. As we passed the Eiffel Tower, it lit up, which made the night even more spectacular. Erick even stole a kiss during that moment. He's such a romantic gentleman!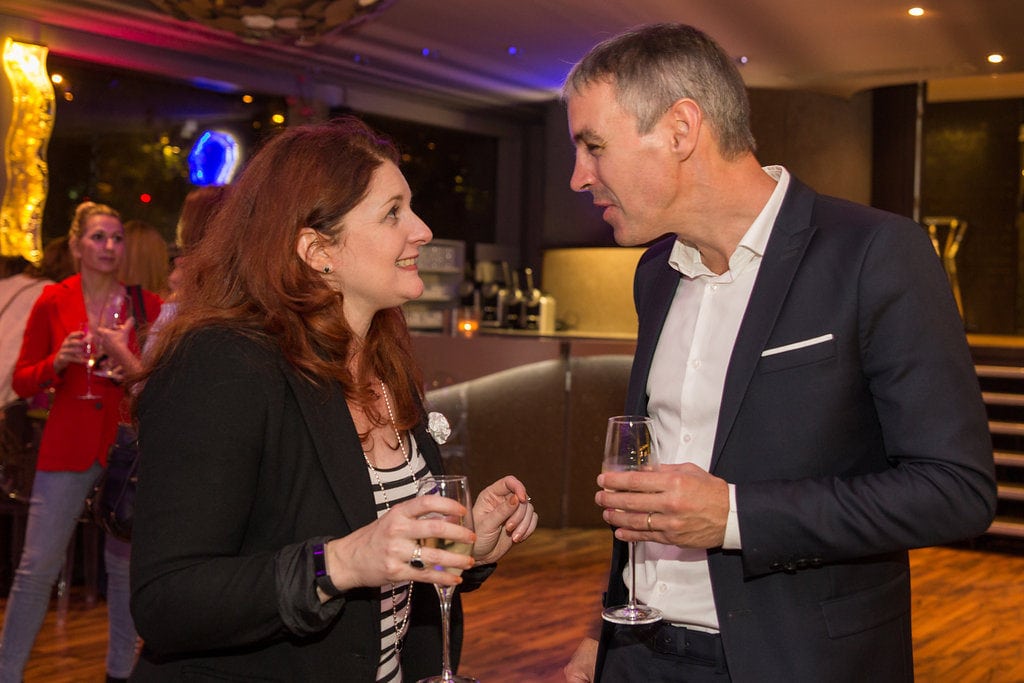 The night ended with a cheeseburger from Five Guys. Yes, Five Guys. We were hungry, and nothing else was open that late at night! We went all the way to France to dine on American cheeseburgers.