OUR HEIRLOOM VOW BOOKS ARE AVAILABLE FOR DELIVERY WORLDWIDE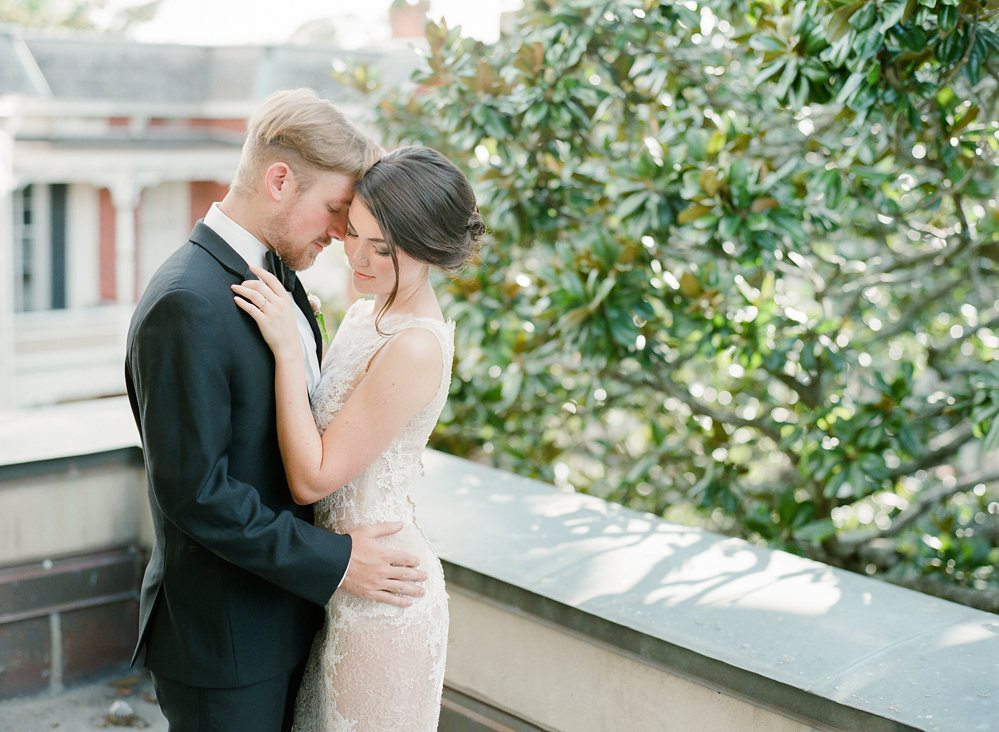 You will speak the most important words to your love at the altar, your wedding vows. You will make significant promises to your spouse, promises that should never be broken. On this day we help you commemorate this momentous occasion; with a custom or Signature Collection vow book. You provide us information: your wedding style, colors, and decor to create a one-of-a-kind vow book that will forever keep those words alive. Wedding Story Writer vow books are also wonderful heirlooms that are specifically created for longevity, made from the world's finest archival materials. We want you to pass your book down to future generations as a symbol of your abiding love and marriage.
*Wedding Story Writer vow books are tailored for you. Because your book will be handmade to match your wedding; shipping times may vary. Rush orders are available.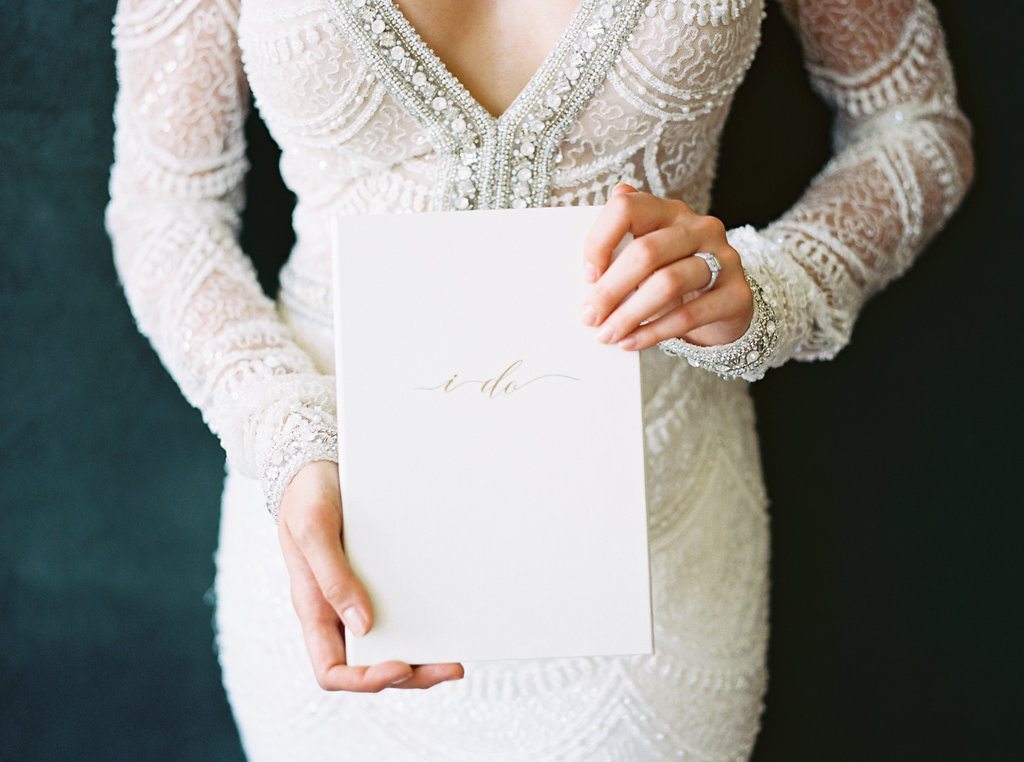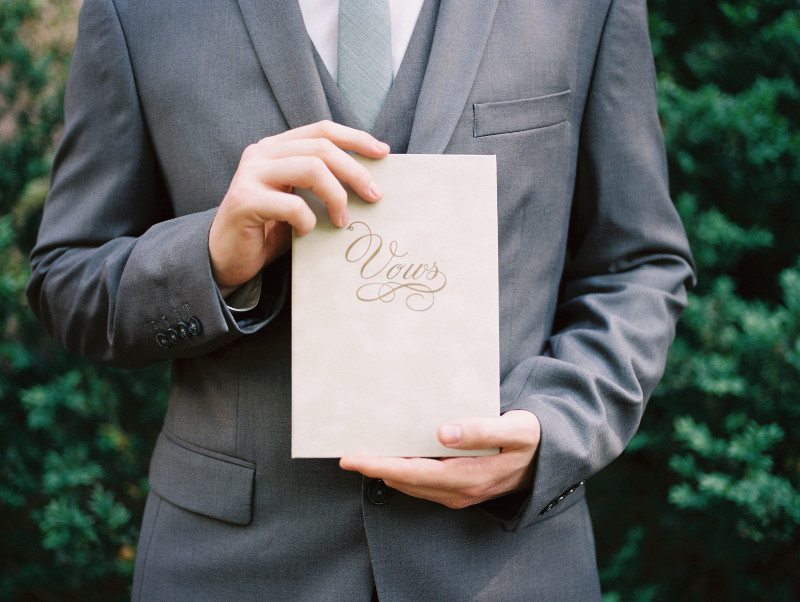 Your vow book will be bound using high quality book fabrics, including linen, taffeta, and an Italian flocked velvet in the color of your choice. Your vow book will be embossed with your choice of a Wedding Story Writer Signature Collection design or we can create a custom design specifically for you.
Next, if you choose, your wedding vows will be beautifully written by one of our talented calligraphers, and will be ready for you to use on your big day. All vow books come blank as standard, as we know that some couples want to pen their own vows.
Our vow books are handcrafted by the Wedding Story Writer team in Cary, NC and will be carefully packaged, insured, and mailed to you. We also offer custom-made book boxes that will forever preserve your legacy, available in a neutral or gray linen book cloth.
At your bidding, we can incorporate unique and personal artwork into your vow book design, whether we do so using beautiful watercolor
creations or hand-marbled endsheets or paper lining.
Your wedding vows are hand-penned inside of your vow book in a beautiful calligraphic script of your choice. We offer modern or traditional scripts to match the ambiance of your wedding. You may opt to order a blank vow book (standard) to write your own vows.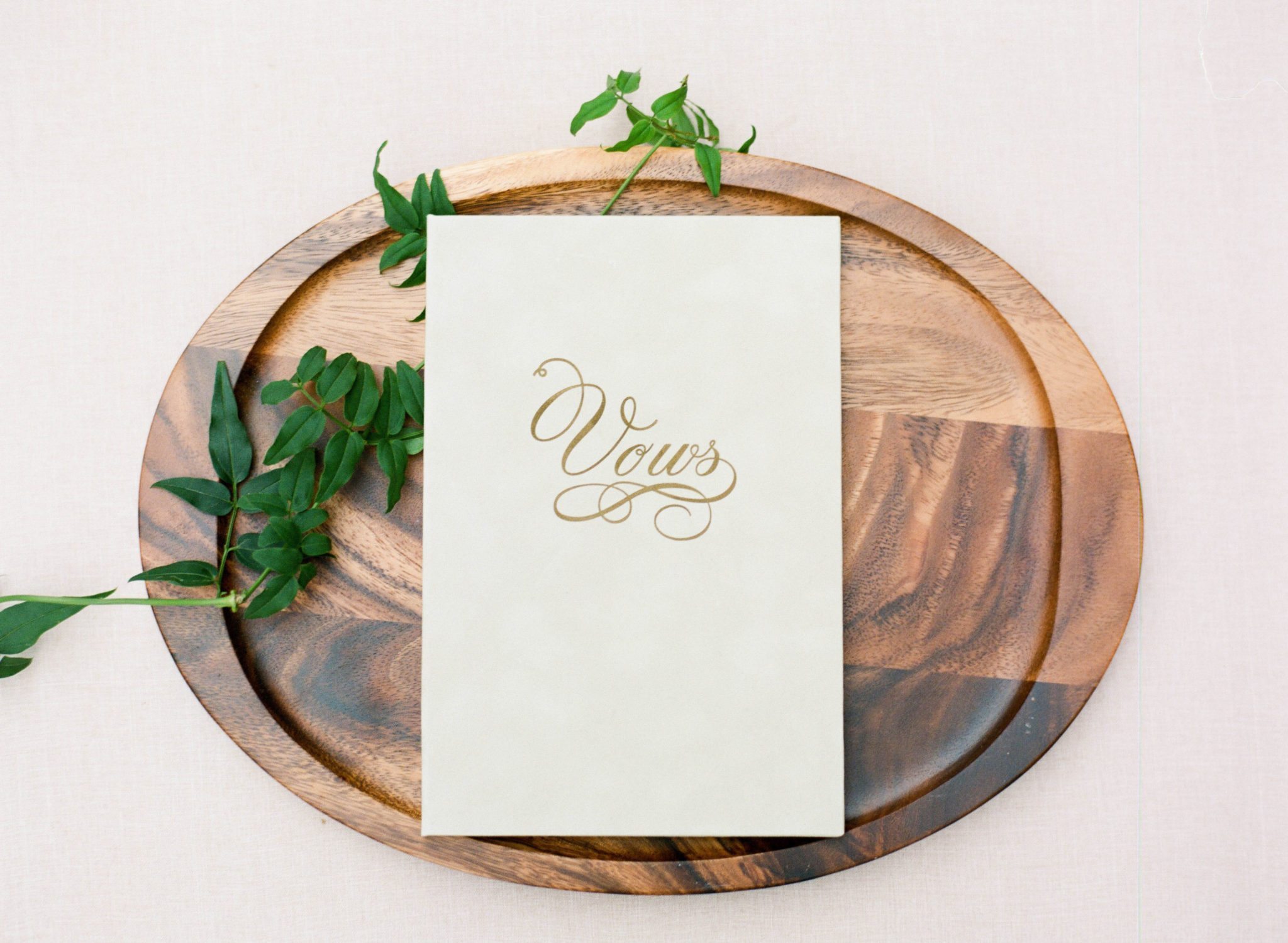 Once you have placed your order for a vow book, we will begin work to create an heirloom in your choice of color, fabric, and book cover impression from our Signature Collection. Please contact us for custom orders.