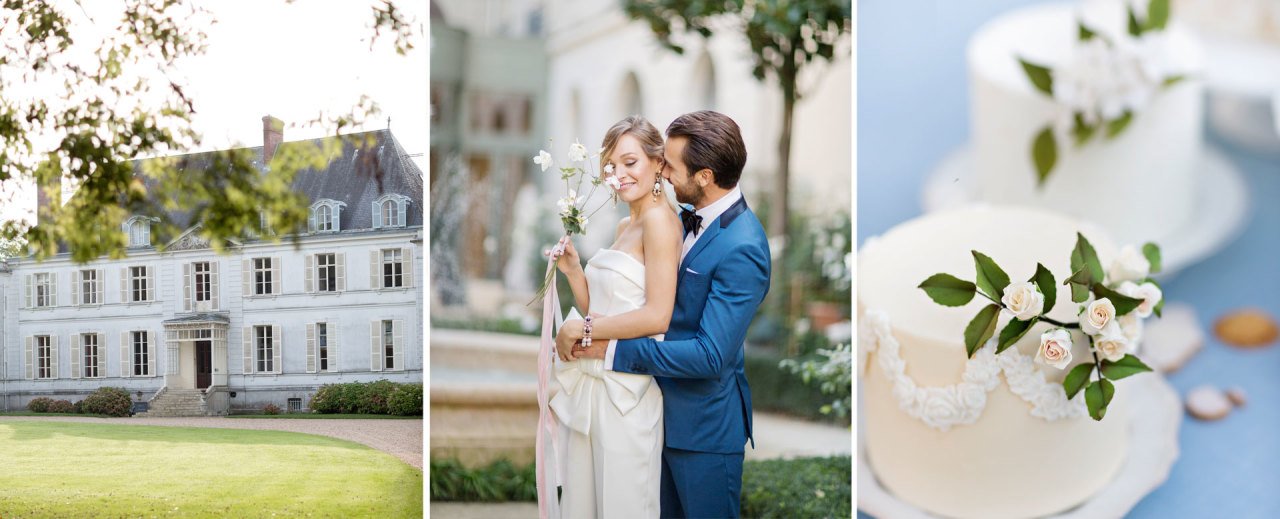 We absolutely love to share your love notes with the world, particularly with photos of you and your spouse! We invite you to email us your favorite picture (vertical/portrait) along with your love note and name of your photographer to be posted to this email address: Love@weddingstorywriter.com
You can also tag us and follow us on Instagram by using @weddingstorywriter #weddingstorywriter so that we know where to find you!
Thank you!
Nicole & Ian Brown
Michelle and the team at Wedding Story Writer were my secret weapon throughout BOTH of my weddings! They do it ALL, and everything they touch turns to gold with a side of luxury, professionalism and pure sincerity! It's hard to imagine how my wedding would have turned out without them putting their magic touch on everything and keeping me on track!
My guests were so incredibly impressed by everything they created such as my love story, invitations (x2), guest books, wedding crest designs (x2), illustrations, and much more!
Wedding Story Writer is a one-stop shop for luxury, unique, bespoke wedding details and for a bride who values the finer details of a wedding as well as spoiling her guests to a journey of luxury and surprises!
Aside from the gorgeous tactile, aesthetic details, I was even more struck by and forever changed by the personal experience I had with Michelle. She had a way of calming me, guiding me and reminding me of the important things — like my love for my husband and the threads of our love story!! She really became a friend throughout the entire year as we designed the countless designs for my wedding's. Michelle and the Wedding Story Writer team helped me and our love story shine in ways I didn't know possible. For that, I am forever indebted.
I plan on using the team for the rest of my life, at any chance I get! Absolute professionals, artists, and unbridled talents!!! The wedding world is so lucky to have a service like theirs as an option!!
Kim Wiseley
These beautiful linen (or velvet) bound books are the most special heirloom keepsake. I have worked with Wedding Story Writer on a couple of different projects that I cannot get enough of!! 1. My wedding: I wanted a special place to preserve the most special words from my wedding day. I worked closely with owner/designer Michelle to customize books for both my personal vows and for my brother who was my officiant. Each book holds words that I will forever cherish.
From color to texture to location, Michelle takes every aspect of your day into consideration when designing the books and incorporates the most thoughtful touches throughout. I chose to handwrite my vows into my book, but she offers an option to have them handwritten in beautiful calligraphy if you like.
So many elements of the wedding day are temporary and/or borrowed. It's so nice to have a timeless heirloom keepsake and is fully worth the investment.
2. Travel Journals: I came to Michelle with a project outside of her normal scope of work. Knowing how much love and attention to detail she gives to every project, I had to ask! I'm so thrilled she accepted the challenge! I recently traveled to France with 13 women from around the world. As a gift to each guest I wanted them to have a linen-bound travel journal. Each 30-page book included travel details, fun guides to help navigate the trip, a glossary of French phrases, as well as blank pages for keeping notes all along the way. They were perfect! In honor of France, we made the books the most beautiful shade of lavender and had them gold foil stamped with our logo. 🙂
I wish I could attach a photo to show you how beautiful they are!! I could rave for days! Michelle's enthusiasm for any project is infectious! It's such an honor to have worked alongside her to create these memorable books.
Elaine & Andrew
I ordered a vow book for my wedding and it is one of my favorite keepsakes from that day. The book itself is beautiful, but the memories it preserves is what makes it so special. I've looked at it multiple times since my wedding, and every time I reread our vows, it takes me right back to that day. If I had to do it all over again, the vow book would still be on the top of my list as a 'must have'.
Kristen Booth

"I LOVED the vow book that Michelle created for my wedding day. It is such a beautiful and memorable keepsake from our special day. The quality and detail was impressive. I HIGHLY recommend investing in a vow book for your ceremony!!"
This wedding was published in Destination I Do Magazine.
Felicia & Rodney
"Words will never begin to express how grateful we are for this absolutely gorgeous handmade heirloom wedding keepsake. From the presentation of the packaging to every thoughtful detail, it took our breath away… I have had my eye on this for over two years. It was worth waiting for and so much more beautiful in person! Beyond grateful for your warm, beautiful, and romantic soul."
Erica & Nick
"I wanted to share a few photos from our wedding back in August. Thank you again, SO much for ensuring I have this book forever. You have no idea how happy I was to have this part of my wedding to keep forever."
To see more beautiful wedding photos from their day, please click here.
Miu Yee
New Zealand
"Wedding Story Writer makes gorgeous custom vow books and since we wanted a keepsake to hold on to forever, we decided to hire them to create us one. Michelle is really very talented, I had a vision of what I wanted for our vow book and she did EXACTLY that. She is very responsive and easy to work with, her whole team did an amazing job on our vow book! When I received our vow book in plenty of time before our wedding, I was so happy. It is gorgeous! The quality is superb!!! The watercolour paintings, the calligraphy, the illustration…I loved how everything came out. The vow book also come with a handmade book box. What a lovely keepsake! I think this was one of our favourite things from the wedding. I am so happy I chose this option! If you want to have a perfect wedding, this option cannot be skipped. I would definitely recommend Wedding Story Writer."
Katie & Mark Grant
Scotland Wedding
"What an amazing product and concept, and so well executed! My husband and I recently married in a tiny private ceremony in Scotland after a whirlwind romance…and our custom vow book by Wedding Story Writer captures our love perfectly. Bound in the finest of velvet and ribbon to match our wedding style, our vows were gorgeously calligraphed along with thistle sketches that was the perfect ode to the country we married in. I can't rave enough about these lovely books- whether you have Michelle along on your own wedding or whether it's a gift for a loved one…they are timeless & beautiful and we will treasure ours forever."
Avery & Jack
"It is ABSOLUTELY gorgeous!!! Thank you so so much for your generosity and kindness in getting it to us! We are over the moon and so pumped it will be holding the vows that we will be committing to each other forever. Thank you for this blessing!"
Jodi Moraru
"Michelle, I can't thank you enough for creating a magical gift that brought our mom/grandmother to weep tears of joy. Every heartfelt thought we shared with you was beautifully captured and detailed in the gorgeous book. I could not have imagined a better gift to give to show how much we love her. Each page is a work of art and I would highly recommend you to anyone looking to create a lasting and loving memory of any sort for any and all occasions. It was the best gift I have ever given to anyone and she said it was the most special gift she's ever received in her entire life (and we just celebrated her 70th)."
Vickie & Leo
Vow Renewal

"First of all, I can't say enough about the product and experience working with Wedding Story Writer. I came across these lovely vow books on my Instagram feed and fell in love with the idea of having an heirloom keepsake. Our 5 year wedding anniversary was coming up and I loved the idea of rewriting vows to my husband and I knew I wanted to order a vow book to keep them in. I reached out to Michelle and she was so sweet and warm, we went over color and fabric selection to match the custom calligraphy I had in mind. Michelle even went above and beyond when she felt there was the tiniest imperfection with my book and had it completely redone, that tells me she takes great pride in her work and her personal integrity. When the book came in, it was beautiful wrapped and you can see the care that was taken to ship. I appreciate all those things and I absolutely love the vow book. It came in a beautiful light grey linen stamped in gold and was so perfect. It really was the perfect piece to our anniversary, surprise vow renewal! If you are considering purchasing a vow book for your wedding or anniversary I highly recommend that you do, you won't be disappointed!"
Alaina & Zack Helton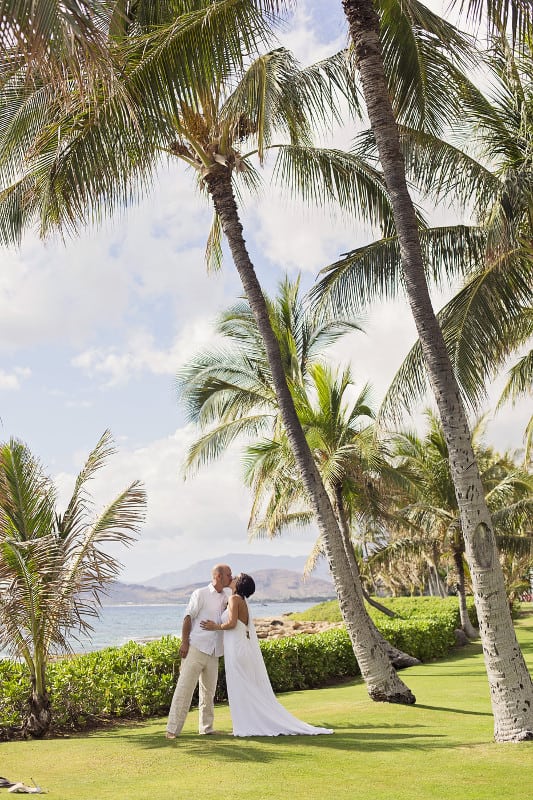 Photography: Tulle & Grace, Wedding story: Wedding Story Writer
"I couldn't have asked for anything better! Absolutely wonderful!"
Joey Rojas
"I thought my sister was crazy when she told me what you were hired to do until I saw you working. I now think you are grossly underpaid for the amount of work you put into one wedding story. What you are doing is absolutely amazing!"
Angela & Joel
"Wedding Story Writer was the cherry on top of my special day. Michelle was there for me every step of the way. She even brought me Nutella and Crackers while I had my make-up and hair done because she understands that most brides are too nervous to eat breakfast on the big day. The entire process of working with Wedding Story Writer was a walk down memory lane, in that my husband and I were able to tell our love story from the beginning up until our wedding day. Michelle was so amazing and captured all the unique details of our love story and our wedding day that would otherwise have been forgotten or simply swept under the rug because of all the stress related to planning a wedding. What a special treat it is to have an outsider write your love/wedding story and then you get that after the wedding is complete. And to top it off, Michelle works with an artist and had a special water color portrait on canvas created of 'ME' looking out the door as I was to walk down the aisle with my beautiful bouquet. I have the utmost respect and gratitude for Wedding Story Writer and I highly recommend that every bride and groom to be utilize this gift. It is truly a gem that we will cherish for the rest of our lives."
Katherine  & Kevin Taylor
"When I first read our story it brought back memories and feelings of excitement and giddiness of that special evening when Kevin proposed to me. It was as if I was reading about Cinderella and Prince Charming and it brought a smile to my face.
Michelle was able to capture all of the essences of our wedding day and it was great reading how our guests were enjoying themselves during the pre-wedding celebration while we were waiting for the rain to stop so that the wedding could proceed. She was able to include detailed information about the wedding that I wasn't even aware of but definitely would have wanted to know about forever.
We are very thankful for having Wedding Story Writer provide this service for us and the book will be something we can pass down to generations to come."
Aynaya
"When I first saw the concept of a wedding story writer I thought it would be such a unique way to immortalize our wedding day in words in addition to pictures. I'm so glad I chose this option! I wasn't expecting that the story would be so detailed capturing the sounds, smells, sights, and tastes of our wedding. She even wrote in the bird that flew overhead. Michelle and her associates put so much work into making sure our story was the best it could be and now we have something to read and share for years to come! I can't be more grateful."
Cody Renegar
"While I was reading my story, I teared up a couple of times because there were some memories I had forgotten. We love it!"
Julie McMurray
"Thank you so much for my surprise wedding story! What an awesome idea. I think you should add in my bachelorette party. Well…maybe not. That was one night we probably shouldn't document!"
Jessica Mata
"We just received our vow books and all I can say is, WOW. I'm so in love with them! Thank you for your kind words and artistry!"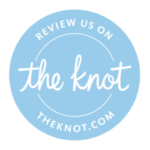 Aubrey Burke
"My daughter's wedding story left me speechless. I was not aware of so many things happening at her wedding and I was there! Thank you, Michelle. We will treasure it forever."