FREQUENTLY ASKED QUESTIONS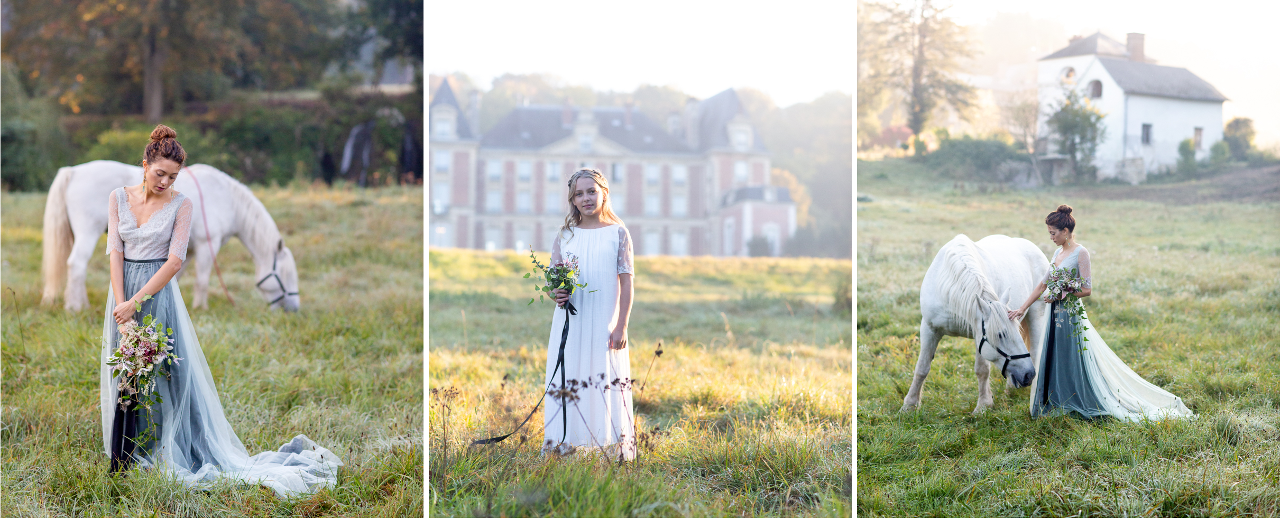 Vow Books
How do I order a vow book?
We are now happily offering convenient and secure online ordering on our website via WooCommerce! Please stop by our Boutique and click on Shop Collections. If you would like any customization, we ask that you contact us prior to placing an order to avoid confusion on our behalf and to be sure you receive what your heart desires.
How do I choose my vow book color?
We suggest you choose a fabric and color that complements the mood of your wedding. A high-end evening ceremony may require a darker color with metallic accents in silk moire, while an outdoor ceremony may require a pastel or softer fabric, such as flocked velvet. However, remember that this is your wedding and you should do what you want to do. You don't have to follow strict color "etiquette."
Swatches are available for a nominal fee.
What do you need for a custom vow book order?
We love to create custom vow books, and the sky is the limit on design! We would love for you to contact us to discuss your needs. Generally speaking, we love to have a mood board (Pinterest board works fine), the name of your stationer, color palettes, or any other visual aspect you may think is important. We can also bind a custom vow book if you would like your vows and other pieces in your book, such as readings, love letters, etc.
Do you help write our wedding vows?
We are available to write wedding vows. The process involves speaking with you and your future spouse on the phone, via Skype or FaceTime, or you can simply email us what you want to say. We rewrite it or edit it to make it sound beautiful. You can have up to three revisions for one fee.
Will my vow book come with a vow book box?
Each vow book comes with a rigid shipping box, but our Legacy Vow Book Boxes are available by special order only. We do not create and store book boxes in advance, rather each book is made specifically for a couple to make it unique for their wedding.
Do you foil the top of your book boxes?
We offer them blank or with a stamp at no extra cost to you. You may choose from one of our Signature Collection designs, or we can use a custom stamp created just for your wedding.
Do you make other types of boxes, for instance, for my wedding photos?
We can create custom boxes of all types and sizes per special order. Please contact us. Love@weddingstorywriter (dot) com
Writing Services
How many wedding story clients do you do in a year?
To enable us to create beautiful wedding stories for our clientele, we currently take on maximum 3-4 weddings per calendar year.
What tense do you write in?
Due to the sequence of your life and wedding-related events, we opt to write in third person, past tense, as this is how we are told the stories beginning from the first interview. We feel your wedding story should document the chronological order of your event, in a story that will be read by many generations to come. Writing in past tense allows us to manipulate order, to add conversations which will take on meaning at a later time, allowing the reader to have a mental picture of the timeline of your life's events.
My guest list is rather large (500) so would require more coverage. How many writers does this large of a wedding require?
We recommend 1-2 writers for the first 100 guests and one writer for every 100 guests after that. We suggest having a writer with each of the couple as they are preparing for the day as oftentimes they are in a different location. Ex: One writer covers the bride, the other writer covers the groom, etc.
However, we can usually manage a wedding of 500 guests with three writers if you do not want interviews from a good portion of your guests. There are ways to provide interviews without having five writers present. We can discuss this during your consultation appointment.
Do you give us copyright of our wedding story?
All copyrights of stories stay with Wedding Story Writer, Inc. as stipulated in contract, but copyright is available for an additional fee.
When do we receive our wedding story after the wedding?
Wedding stories take approximately six -nine months to complete, depending on editing time and client input. We aim to send you your wedding story by six months post wedding date. If you are ordering a book, you can add an additional six months to that. Custom books with extensive artwork take longer. Please inquire about custom book orders.
Can I order extra books for our parents?
You may order as many books as you like. After the first book, additional books usually go down in cost. This occurs because there are usually no design fees to replicate a book, rather only the cost of creating the book itself.
Do you attend our pre-wedding events, such as bridal or couple's showers, engagement parties, etc.?
Depending on what coverage you are choosing, we are available to travel to any pre-wedding festivity to cover the event for your story. We enjoy meeting your family and friends in a more informal environment, which oftentimes provides grounds for great book content!
Do you accept payment arrangements for your wedding stories?
After the initial retainer has been made to reserve your wedding date and begin our process, we can split up the balance. Please contact Michelle McMurray de Luces directly in regards to payment arrangements. Michelle@weddingstorywriter (dot) com
Do you write any other stories or life events?
In a short answer, yes. Our specialty is weddings, but we are available to write about bar and bat mitzvahs, anniversaries, and other important life occasions.
I have two daughters and eventually would like to gift them a wedding story. If I want a family book, can I add both stories to one bigger book?
We can create all sorts of different books, combining a bunch of stories into one large book if that is your preference. We do require a signed contract from the original client to do such a book, as there is no implied permission without one.
Travel
Do you travel for wedding stories?
Yes. We have valid passports and travel abroad to write your wedding story. We would love to discuss this option with you on a more personal basis.
Do you attend our pre-wedding events, such as wedding dress shopping, bridal showers, engagement parties, or rehearsal dinners?
Depending on what coverage you are choosing, we are available to travel to any pre-wedding festivity to cover the event for your story. We enjoy meeting your family and friends in a more informal environment, which oftentimes provides grounds for great book content!
Most of the time we are present during wedding rehearsals and dinners, as well as the celebrations the day after the wedding. We are always amazed by the kind, loving family members we encounter during wedding celebrations and truly enjoy our time with them.
We are having a three day wedding celebration. I don't see packages for that length of time in your proposal. Is this something you are willing to do?
Yes. Our team has been on location for a week at a time (so far) to write about various events before and after a wedding. We feel that time is very important as family arrives. There are so many wonderful stories told during the off times.
Book Design & Art
Can I choose my own calligrapher?
In a short answer, yes, you may, however, we have several extremely talented, trusted, and reliable calligraphers on our team with whom we work with regularly. We highly recommend these artisans to our clients. We prefer you use our calligraphers, however, if you are a calligrapher or would like to use your own calligrapher, we can discuss that as an option under our artistic direction.
Can I use photos for my storybook instead of illustrations?
Yes and no. If you would like to illustrate with photos, this is possible, however, we do require written permission from each photographer supplying photographs, which can take time. To keep your book visually cohesive, we recommend using photos using only one photographer if you choose this as an option.
Do I pick the artist for my book or do you provide that service?
We hand-select artists to illustrate our wedding story books. After our initial interview, we ascertain your wedding book vision, and choose an artist based off of our conversation.
If you love modern abstract art, we choose an artist specializing in that medium. If your choice is watercolor art, realistic pen and ink, or another medium, we simply offer you a selection of artists who can provide it. We contract that artist and discuss the needs of our clients, retain the artist, and the work begins. Artwork can take time, so depending on what type of art you choose, or which artist you desire, your story book can take up to two years to complete depending on complexity of work and number of illustrations desired.
Do you offer medieval page paintings with gold paint such as seen in old books?
You are referring to the ancient illuminated 23kt gold manuscripts, and yes, we have several incredible artists who specialize only in calligraphy and illumination. Please inquire within for investment in this fine art and allow extra time for the creation of your book.
Are we allowed to choose from the images from which you will illustrate in our storybook?
Yes! You choose what you would like portray within your story. We offer suggestions based off the text, but ultimately, you will be choosing photos from which we base your final illustrations.
How involved am I in the design process?
We have couples who are heavily involved, as well as couples who want to choose from three designs we provide. Before we begin the design of your book, we discuss the type of style and size of book you envision and then go from there. We offer two cover designs for couples who do not want a custom book cover.
Do I get to keep the original illustration?
Any artwork prepared for your book by our artists will be provided to you along with your book upon delivery. We hope that you frame your artwork to preserve it, allowing it to be a part of your heirloom wedding package. Digital artwork will be provided to you via .jpg or .pdf, or file of your choice.
Styled Photo Shoots & Workshops
How do I borrow a vow book for my styled photo shoot or workshop?
If you are a film photographer or editor of a publication and are interested in borrowing a vow book for your photo shoot or workshop, please send us your mood board, date of photo shoot and the list of other vendors involved. We will respond with our Terms of Service Agreement. We ask for six weeks advance notice to fully prepare for your shoot.
What do you need from me if I want to order a custom vow book for my event?
We love to create custom vow books and do occasionally create custom books for particular photo shoots and workshops if given proper time and the shoot is the right fit. We would love for you to contact us to discuss your needs and our calendar.
Do you help write our wedding vows for our shoot?
We are available to compose and write wedding vows in calligraphy, or you may choose your own calligrapher. We also compose love letters or poems for your photo shoot if given proper time.
Love@weddingstorywriter (dot) com